Uzbekistan and Spain sign Memorandum on economic cooperation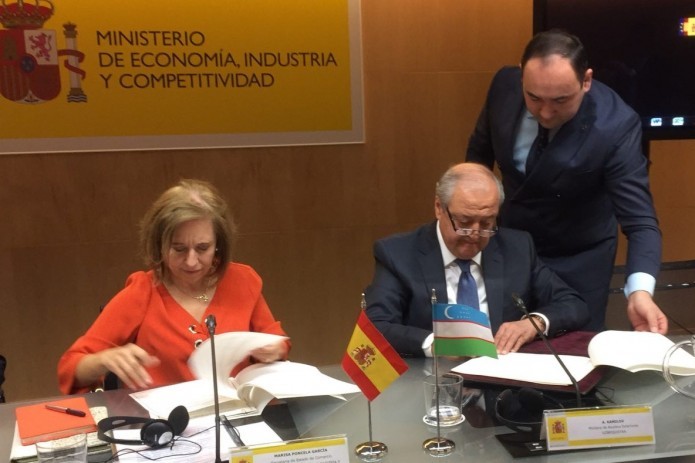 On November 13, the delegation of Uzbekistan headed by Foreign Minister Abdulaziz Kamilov met with Spain's Secretary of State for Trade Maria Luisa Poncela in Madrid.
The sides discussed priority directions of further development of cooperation, primarily in trade-economic and investment spheres.
Uzbekistan and Spain possess sufficient capacities to expand investment ties, increase the volume and range of mutual trade turnover, which in January-July 2017 amounted to $71.5 million.
In the framework of business forum with participation of representatives of business circles of Uzbekistan and Spain, the parties discussed the prospects of implementation of new joint and mutually beneficial projects in various sectors of the economy.
Following the meetings the sides signed the Memorandum between the Government of the Republic of Uzbekistan and the Government of the Kingdom of Spain on cooperation in the field of economy and industry and the Agreement on cooperation between Chamber of Commerce and industry of Uzbekistan and Chamber of Commerce of Spain.
When using the site materials reference to the resource is required.